This National Puppy Holiday was founded by a writer and animal behaviorist, Colleen Paige. It is basically a day of celebrating our love for our puppies and remembering the stories of sweet rescues and adoptions. It is a great day to educate people and raise awareness about puppy mills and selling pups in pet stores.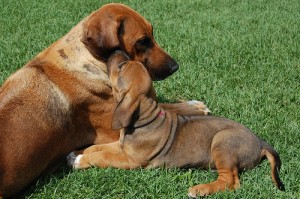 This is what Colleen is using this day for:
This holiday, as well as National Dog Day and National Cat Day (also founded by Paige) help comprise her Animal Miracle Foundation and Network (AMF), an all-volunteer non-profit organization that works to educate the public about wildlife conservation, animal cruelty, homeless pets, and pet overpopulation. To this end, AMF hosts many trade shows and festivals throughout the year, bringing local shelter pets and promoting adoption efforts.
What will you be doing this Sunday the 23rd to celebrate National Puppy Day?