Accidents happen all time time to people and animals alike. So why do you have insurance but your fur baby doesn't?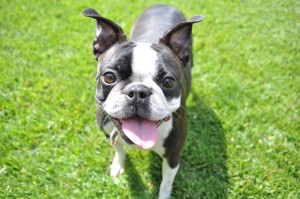 Here is some information on why it is beneficial to have doggie health insurance:
Advances in veterinary medicine have given dogs a fighting chance to overcome even challenging medical problems. But the costs for these treatments and quality care overall continue to rise. Having dog insurance to offset costs is becoming more important every day. In fact, in 2010 US pet parents spent more than $13 billion on veterinary medical care—up 40% from 2006!

Our dog insurance can help you avoid a tough choice between your finances and your dog's health. We have 4 increasing levels of medical insurance coverage to protect your dog for accidents, illnesses and even wellness care. Plus, by protecting your best friend with dog medical insurance when he or she is young and healthy, you can be financially prepared for the unexpected while getting help to afford preventive care to keep your dog in top shape.
Now I am not saying to go get covered by the ASPCA just showing why it is so important to get your pet covered.
Article Source: ASPCA Pet Health Insurance
Image Source: VPI Pet Insurance on Flickr