Just like finding a good doctor for you or your family, finding a great vet is just as important.
Don't you want the best care possible for every member of your family?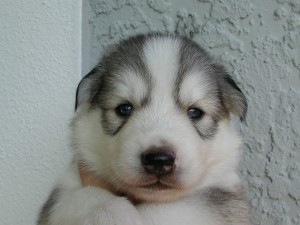 A vet should be selected as soon as you adopt or rescue a new pet, after a move or if you feel you could use a better vet currently for a specific health problem.
Here is some further information on what to look for and ask when finding a great vet for your fur baby:
How Do I Find a Vet? The American Animal Hospital Association (AAHA) evaluates veterinary practices on the quality of their facilities, staff, equipment and patient care. Search the organization's website at www.healthypet.com for a list of accredited vets in your area. It's also a good idea to ask for recommendations from friends, family and trusted neighbors—especially those who take a keen interest in their dogs' health and well-being.What Questions Should I Ask When I'm Selecting a Vet?

Although your questions may vary depending on the reason for your visit, you can use the following list as a guide:

Is the practice AAHA-accredited?
How are overnight patients monitored?
What sort of equipment does the practice use?
Does the vet refer patients to specialists?
How are patients evaluated before anesthesia and surgery?
Does the practice have licensed veterinary technicians on staff?
What is the protocol for pain management?
So don't be embarassed to ask too many questions or to take yoru pet to another vet if you feel additional or alternative care is needed. Just make sure to always request a full copy of your pets records to save time and money.
Image Source: Scott Kinmartin on Flickr