Even if you are able to adopt or rescue a dog for free there will be some costs. Dog adoption fees are anywhere from $50 to $100, unless they truly are free.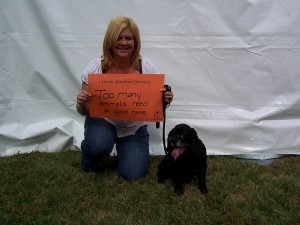 Below are the steps to take to adopt, along with the costs involved and why:
Adoption fees serve several purposes. The money you pay a shelter or rescue group may be used in part to offset their costs of caring for many animals. It may also cover the cost of vaccinating, spaying or neutering, microchipping, or de-worming the dog you take home.Dog adoption fees may also vary depending on the specific dog you choose. Some shelters or rescue groups may ask more for a female than a male, because of the higher cost of spaying versus neutering. Puppy adoption may come with higher fees than adult dogs because of the cost of the initial rounds of vaccinations. And some organizations may cut adoption fees in half for senior or special needs dogs, as an incentive to families to adopt these hard-to-place dogs.

First, make sure that your lifestyle and finances can accommodate a dog. If you decide on a specific breed, do your research on that breed and make sure you can meet its needs. If you decide on a puppy rather than an older dog, do some research on housebreaking and obedience training and make sure you're up for the tasks.

Look around for a dog that fits your criteria. You may do this by visiting your local pound or shelter, provided it is open to the public. If your local shelter doesn't have visiting hours, or if you decide to adopt a rescue dog, you can find suitable animals online, in the Dogster Adoption area (powered by Petfinder). You'll be able to search by breed, age and gender within your zip code. You'll also be able to view photos and read descriptions of adoptable dogs in your area.

Many shelters and all rescue groups will initiate a screening process, based on your application. This may consist of an interview (either in person or by phone), a reference check, and even a home visit. If you adopt a rescue dog, the rescue group may have strict requirements, like a fenced yard, certain number of square feet, etc., that you'll have to meet before your application is approved.

Most shelters and all rescue groups will ask you to review and sign an adoption agreement. By signing it, you guarantee the dog will be cared for according to the provisions within. Typically, adoption agreements require you to spay or neuter a dog, provide adequate food, exercise and medical care, and to keep the dog as an in-home companion rather than a yard dog. In addition, rescue groups stipulate that you cannot sell, give away, or surrender the dog to a pound-you must return it to the rescue group if you can no longer care for it.

Once you've passed the screening process, get your home ready for your new dog. This may involve puppy-proofing, or simply buying food, toys and a bed.
The costs to adopt are to make sure you can afford proper care for your new pet. If someone can't afford to adopt how can they afford the food and any necessary vet visits?
Image Source: Humane Society of Greater Rochester on Flickr