Have you ever tried making frozen pops or treats for your canine to keep them cool when it gets a little too hot outside? You can do this with a variety of healthy options like bananas, sweet potatoes and even baby food.
But what about meaty options?
Well there's actually several different variations of meaty frozen treats as well like water meat mixtures in an ice cube tray and most of them involve few natural ingredients.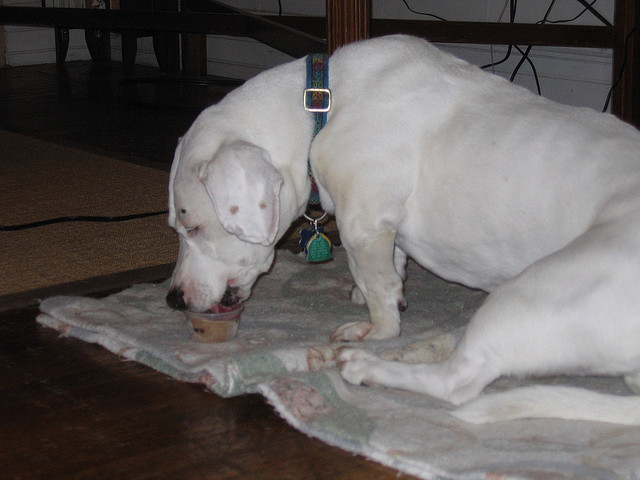 In this recipe you just need 2 chicken breasts cooked and hopped, 2 cups water and 1 tablespoon of dried parsley. Check it out:
Directions
1. Divide your cooked and chopped chicken among the disposable cups, about 1/4 cup of chicken in each.
2. In a small bowl mix the water and dried parsley.
3. Divide the water mixture among the disposable cups, about 1/2 cup in each.
4. Freeze for 8 hours to allow them to fully set.
5. Run warm water around the mold to remove the popsicle.
Make 4 chicken pops.
Article Source: Doggie Dessert Chef
Image Source: Shana McDanald on Flickr