I see all these super sad stories almost every day about dogs getting abandoned or thrown out of moving cars or down storm drains and it just breaks my little heart. I can't believe people can be so heartless. I was just telling my co-worker yesterday that we are the ones who domesticated these poor animals, it is each and everyone of our responsibilities to make sure they are taken care of.
So I was very delighted to see a story were a human was not the culprit of distress and where all of the animals survived.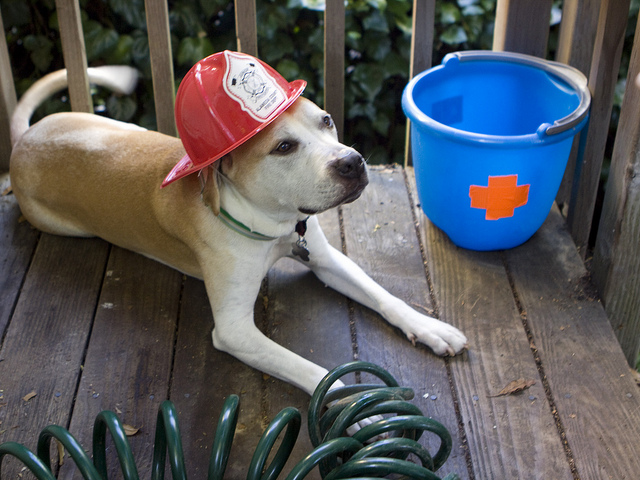 Check out this crazy little story about a house fire in Florida that could have taken the lives of 4 fur babies:
The lives of three dogs and a Guinea pig were saved by heroic firefighters who rescued them from a house fire in Florida and administered oxygen to them.

A neighbor of the Dave Island home called the fire department just before 8:30 this morning to report a fire.  Responders were told that three dogs were inside.

No people were home, but the three dogs were discovered hiding under furniture.  They were rushed out and given oxygen with special pet masks.  Firefighters also rescued a Guinea pig, who was reported have been alert and eating veggies in its cage.

Vet tech Mandi Tate was on duty at the Davis Island Animal Clinic when she saw the emergency vehicles sped by.  She and her boss, veterinarian Steven C. Lewis, were worried and followed them to the fire.  She offered her services as an animal health worker when she saw the Tampa Fire Rescue paramedics treating the dogs.

The homeowner was contacted and consented to allow the dogs to be taken to the clinic to be treated by Dr. Lewis.  All three dogs and the guinea pigs are in good health.
Article Source: Life With Dogs
Image Source: Green Kozi on Flickr