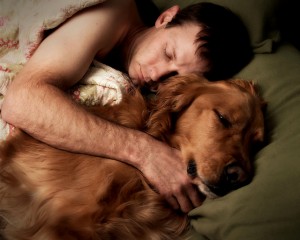 Dogs are by far the closest to people out of any other animal alive. Any dog owner would agree that the unconditional love from a dog is unmatched by any other type of pet you can imagine. Owning a dog is not just a blessing but a responsibility too. Just like having a child you need to care, protect, clean, feed and shelter your pooch.
With help from the AKC we are able to provide 101 tips that they feel are the most important for any respinsible dog owner:
Think First

Recognize the Commitment
Evaluate Your Lifestyle
Make a List
Choose a Breed
Get a Referral
Make Contact
Ask Questions
Consider an Older Dog
Expect Questions
Prepare to Wait
Skip the Holidays

Make the Commitment

Pick Your Pet
Get It in Writing
Get Your Papers
Register Your Dog

Get Ready

Prepare Yourself
Make a Schedule
Dog-Proof Your Home
Set a Containment Policy
Get a Collar
Make a Bed
Buy Some Toys
Find a Veterinarian

Bring Your Dog Home

Welcome Your New Pet
Let Your Dog Adjust
Name Your Dog
Make Introductions
Introduce Other Pets
Housetrain
Set House Rules

Keep Your Dog Healthy

Go to the Veterinarian
Feed a Good Diet
Exercise
Vaccinate
Prevent Disease
Repel Fleas and Ticks
Know Your Dog's Patterns
Provide Chew Toys
Bathe Your Dog
Groom Your Dog
Clip Those Nails
Clean Those Teeth
Prevent Obesity
Know Your Breed's Health Risks
Protect From Poisons
Be Alert to Changing Needs
End Suffering

Keep Your Dog Safe

I.D. Your Dog
Consider Microchips or Tattoos
Provide Shelter
Watch the Heat
Travel Safely
Find a Pet-Sitter or Boarding Kennel
Prepare for Disaster
Establish an Emergency Contact
Make a Will
Take Pictures

Be a Friend

Play!
Go On Walks
Talk to Your Dog
Give Treats
Love Your Dog
Switch Out Toys
Give Your Time
Find the "Spot"
Leave the Radio On
Plan Activities With Your Dog
Give a Massage
Make That Tail Wag
Go On Trips
Ease Separation Anxiety
Give Kisses
Get Another One!
Don't Let Your Dog Down

Train Your Dog

Be The Alpha
Teach Basic Commands
Socialize Your Dog
Go to Class
Prevent Nuisance Barking
Praise Your Dog
Supervise Play With Children
Give Your Dog a Job

Breed Responsibly

Breed To Improve
Spay or Neuter
Contain Bitches in Heat
Perform Genetic Screening

Get Involved

Join an AKC Club
Earn an AKC Title
Encourage Breed Behavior
Involve the Kids
Find a Mentor
Read All About It

Be a Canine Ambassador

Set a Good Example
Respect Your Neighbors
Don't Leave Leavings
Respect Local Laws
Fight Anti-Dog Legislation
Let Your Dog Help Others
Get a Canine Good Citizen® Certificate
Show Your Pride
Contact the AKC
The list may be long but it gives anyone thinking about becoming a dog owner a great idea of what it entails.
What were the biggest surprises you have encountered after becoming a pet owner yourself?