Since 2007 over a thousand dogs have died due to imported toxic jerky treats causing an array of problems stemming from liver and gastrointestinal disease as well kidney and urinary disease.
Would that be the most horrible scenario ever, if you tried to buy special treats for your precious pooch only to find out it is toxic and you have poisoned them? I can't even imagine how many people were devastated when they found out it was a treat they gave their fur baby that did the damage…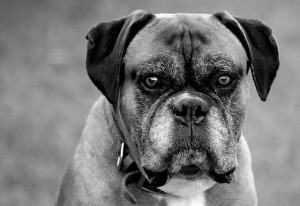 The FDA goes on to remind us that jerky treats are not a necessary part of your pups diet and that healthy natural or homemade treats are the safest route to take when pampering your pooch.
Here is some more info from the FDA on what is going on:
The FDA is still unsure of the specific cause for the reported illnesses and deaths, but most cases reportedly occurred after the pets had eaten chicken, duck or sweet potato jerky treats imported from China. No specific brands were recalled in the FDA's latest release, but Dr. Jonathan Levine, an associate veterinarian at Blue Pearl Veterinary Partners in New York City, said owners should always check the labels of whatever foods they give their pets.

"Always be aware of what you're buying and where it's coming from," Levine said.

Yet that may not always be enough to keep pets safe; products stamped "Made in the USA" could still contain ingredients sourced from China or other countries, the FDA warned.

In 2007, some pet food companies voluntarily removed some jerky treats from the market. But, at the time, the FDA said it didn't want to issue a recall without a definitive cause. Those products included Milo's Kitchen Chicken Jerky Treats and Chicken Grillers, made by Del Monte, and Waggin' Train and Canyon Creek Ranch dog treats, made by Nestle Purina.

The FDA has partnered with the Centers for Disease Control and Prevention (CDC) to figure out what foods may be contributing to pet disease.  The study will compare the foods eaten by sick dogs to those eaten by dogs who haven't gotten sick, in order to determine if the jerky is really the culprit.

So far, testing of jerky pet treats from China revealed low levels of antibiotics as well as the antiviral drug amantadine in some chicken samples.  Although FDA-approved for pain-control applications in humans and in dogs, the agency prohibited its use in poultry in 2006 to help preserve its effectiveness.

The FDA does not believe amantadine contributed to the illnesses, as the side effects of the drug do not correlate with the symptoms seen in the pets; however, amantadine should not be present at all in jerky treats.

Chinese authorities have agreed to conduct additional screenings and follow up with jerky treat manufacturers, and the FDA has notified U.S. treat makers of the presence of amantadine in some jerky products. The agency will also continue testing these products for drugs and other antivirals.
Image Source: monkeyc.net on Flickr