Always be on the look out for strays, we are the only ones able to help them out and give them another chance. Here is a super sad story with a happy ending! This baby girl was abandoned at a park full of coyotes with no food, water or shelter. She was left to starve to death, which she was slowly doing. Not only that but a domesticated dog can only with stand so many attacks as I am wondering if that is what happened to her poor eye.
If you notice a stray dog living or hanging around a park or anywhere random, call an animal rescue/no kill shelter and make sure that fur baby gets a meal and a place to stay. If you don't, who will?
Could you imagine abandoning any one from your family and just leaving them at a park by themselves?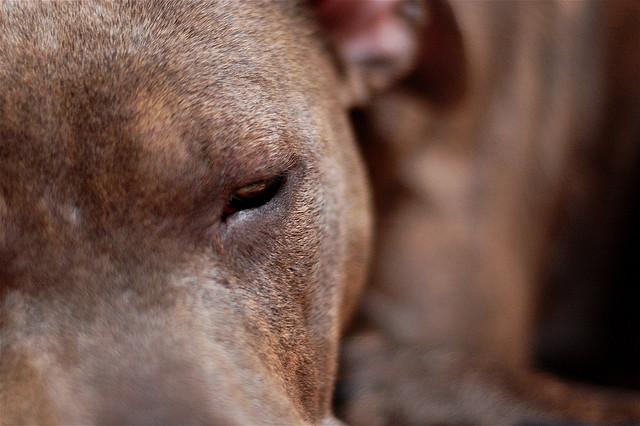 Just check out her poor little story:
When Savannah was found, she was really in a bad way according to Eldad.  She was very thin and mal nourished, had several wounds, and one of her eyes was very badly injured.

"Once I approached the bushes where she was hiding, I realized that she had no more fight in her. She was so hungry, so tired," Hagar wrote. "The process of starvation is horrible. The body first breaks down all the fat for energy, then muscles, then internal organs… it's a slow and very painful death."

It was over a two hour ordeal to pull off the rescue, but Eldad finally managed to get the scared, injured pooch out from hiding.  She just jumped into his arms when she came out.

Savannah was immediately taken to vet and underwent emergency surgery.  Her left eye was removed and a large tumor had to be removed from her ear.  After the surgeries her "sweet spirit came alive," according to Eldad.

For right now, Savannah is living with a foster family.  She is available, and would very much like to find a kind, loving forever home.  If you'd like more info on her, or to apply for adoption you can visit the Hope for Paws or Second Chance at Love websites.
Article Source: Life With Dogs
Image Source: This Year's Love on Flickr